ADR004 / THOMAS GANDY / I WANNA KNOW / TAME REMIX Featured
Written by Abstrakt Dance

Published in

Releases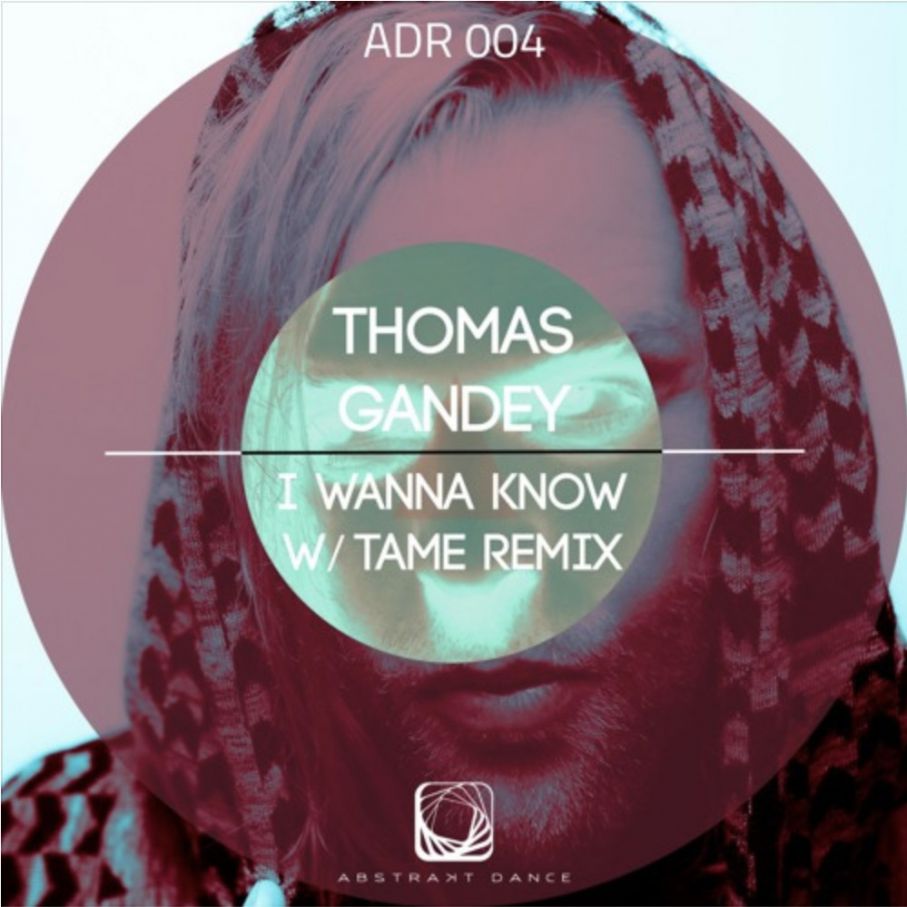 We are excited to introduce the fourth instalment from Abstrakt Dance, the new imprint of UK house luminaries Colin Dale and Jules Dickens. The ethos behind the label is the same as Colin's seminal Kiss FM radio show, push the sonic boundaries of Detroit house, techno, electronica and everything in between.
Thomas Gandey needs no introduction. The enigmatic UK-born, Bordeaux and Berlin resident DJ, producer and vocalist also known as Cagedbaby has a never-ending list of club hits under his belt, both standalone and on collaborative projects with artists including Hot Since 82 or Radio Slave, as well as producer credits with none other than David Byrne.
On remix duties we have two London based DJs and producers. Philipp Ort and Scott D'Souza are taMe and here they bring their techno influenced and percussive-led sound to Thomas's original, giving it some extra kick for those peak time moments.
Last modified onMonday, 23 July 2018 20:40