ADR001 / COLIN DALE / PLEASE STANDBY EP Featured
Written by Abstrakt Dance

Published in

Releases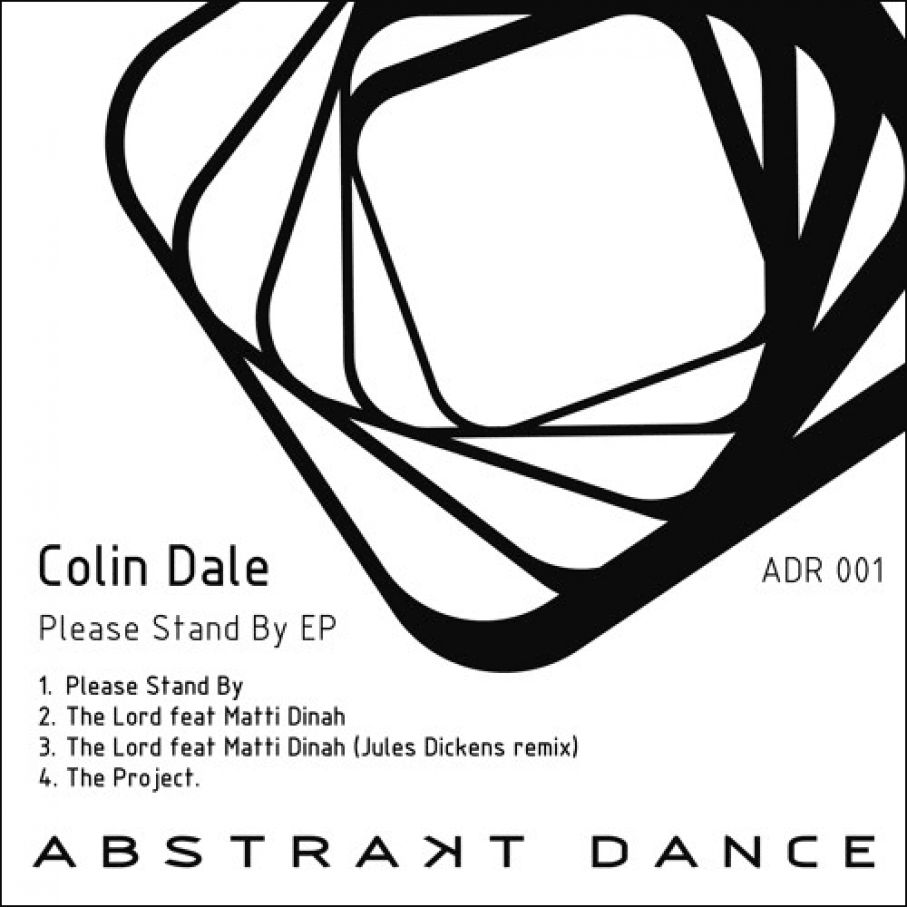 OnSecretHunt.com
Esteemed gentlemen of dance music Colin Dale & Jules Dickens have recently launched their boundary pushing imprint "Abstrakt Dance" with a series of killer EPs...
The label has the same ethos as Colin's seminal Kiss FM radio show of the same name; Forward thinking, diverse & fresh electronic sounds for discerning dance music heads.
Kicking off with Colin Dale's fine work that goes by the name of the "Please Stand By EP". This is set to be a future classic thanks to a perfectly crafted structure and flawless production.
Colin Dale / Please Standby EP
Colin Dale - Please Standby
Colin Dale - The Lord feat. Matti Dinah
Colin Dale - The Lord feat. Matti Dinah (Jules Dickens Remix)
Colin Dale - The Project
Last modified onMonday, 23 July 2018 20:48